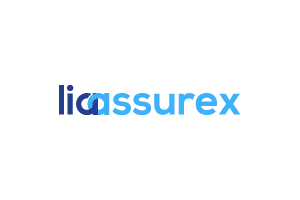 Account Executive
Patriarch Hoayeck , Bab Idriss, LIA Assurex Building
Down Town, Beirut
Sales, Retail & Bus. Dev.
Employee
Full Time
Looking for a rewarding career? Take a closer look at LIA Assurex. Who are we? We recently strategized a newfound alliance. We combined the longstanding experience and the consolidated presence that LIA Insurance and Assurex have established separately over the years. The result is a new dynamic insurance model that offers an improved set of solutions guiding individuals and businesses alike in their search to protect what matters to them most. Today, as two of the most dependable leaders in the local insurance market, we form a single progressive culture. With the esteemed expertise of our shareholders – Sanlam Group and Saradar Insurance Holding formed by Fattal Group & Saradar Group – we promise to continue securing lives as you plan for what's ahead.
LIA Assurex will give you the opportunity to join a company undergoing rapid expansion, providing you with an environment to grow and build a career based on excellence. We imagined a world where two rich histories collide. Now, we are building that world based on the following shared values:
Innovation
Care
Integrity
Growth
Customer centricity
As an Account Executive, you will be responsible for preparing sales offers, pricing accurately, and effectively communicating with the customers in order to understand their needs and efficiently coordinating internally, deliver the right product, and satisfy the customer's needs.
You will need to demonstrate and develop your capabilities in the following areas:
Prepare sales offers and quotations by attaining the needed information from the customers
Offer proper prices to customers upon reviewing customers' portfolio
Ensure proper communication with customers by building good rapport, respond effectively to customers' inquiries, and support customers' needs
My Skills
Bachelor's degree in marketing, business administration, insurance, or any related field
2 years of relevant experience, preferably in the insurance industry
Proficiency in English & Arabic
Good written and verbal communication skills
Good negotiation and persuasion skills
Strong organizational skills
Good knowledge of MS Office
Apply Now