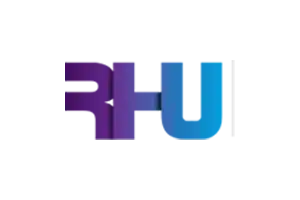 Assistant / Associate / Full Professor of Finance or Economics/Finance
Mechref
Damour, Chouf
Education & Training
Employee
Full Time
Rafik Hariri University invites applications for a full-time faculty position in Finance at the Assistant/Associate/Full Professor rank. The Successful applicant must hold a Ph.D. degree (a DBA may substitute for a Ph.D.) in Finance or in Business Administration with emphasis on Finance, or in Economics with credible credentials in Finance. The candidate must exhibit passion for teaching, a firm commitment to student mentoring and learning, teaching and research. Finance professional certification is a plus.

Duties and responsibilities
The appointee's responsibilities include: (1) teach Finance and/or Economicst courses at the graduate and undergraduate levels, mentor students, apply modern teaching methods and modern instructional technologies and contribute to accreditation activities. (2) Conduct research and contribute to the RHU ongoing research projects, submit proposals for funding, publish research work in peer reviewed journals and conferences, and collaborate with peers on ongoing multidisciplinary research effort. (3) Render service to the college, university and community.

Educational and Special Requirements
The candidate must hold a Ph.D. degree (a DBA may substitute for a Ph.D.). A good publication track record will be an advantage. The applicant must also have a good command of the English language. Applicants must display a commitment to scholarly work and research that will lead to journal and conference publications. The ability to develop and maintain an effective working relationship with students, faculty, staff, administrators, and the internal and external publics of the Department is required. Strong communication skills are required.
Apply Now