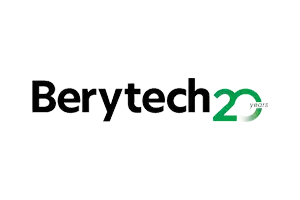 Cluster Officer
Sciences & Technology Campus
Dekwaneh, El Metn
The Cluster Officer is responsible to perform operational and administrative activities for QOOT Cluster, ensuring follow-up with QOOT Cluster members and successful coordination and implementation of the various activities.
KEY RESPONSIBILITIES
Assist in the execution, follow up and monitoring of the Cluster's various activities.
Ensure proper communication with internal and external stakeholders.
Help implement the cluster's strategy.
Support coordination mechanisms.
Liaise with and assist the cluster team to ensure the smooth functioning of activities.
Organize the cluster meetings, workshops and events.
Perform continuous documentation and help monitor and evaluate the activities.
Help assess the needs and challenges of the members, and plan activities accordingly.
Follow up continuously with cluster members to meet deadlines and provide support where needed.
Assist in developing, preparing and formatting documents, including reports, minutes of meetings and PowerPoint presentations.
Maintain and update members, associate members and partners' databases and mailing lists.
Support in creating procedures and forms.
Perform other related duties in accordance with instructions from the cluster manager and board members.
Develop content useful for communication e.g., success stories about the members.
REQUIRED KNOWLEDGE, SKILLS AND ABILITIES
Bachelor's or higher in Agriculture, Food Technology or related fields.
At least 1 – 2 years of experience preferably in the agrifood space.
Fluency in Arabic and English, French is a plus.
Excellent communication skills.
Good interpersonal skills, keen to work in a team environment and customer-oriented Computer literacy, including knowledge of Microsoft Office applications. Ability to work to tight deadlines and handle multiple tasks.
Ability to work in a matrix environment.
Ability to work in a cross-cultural and cross-functional environment, strong interpersonal skills.
Organized, pragmatic, motivated, and positive.
Keen to work in a team Adhere to all company policies, procedures and business ethics codes.
Apply Now