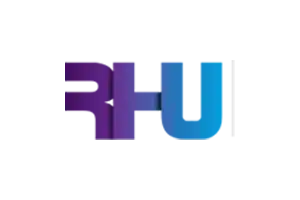 Lecturer / Graphic Design Department
Mechref
Damour, Chouf
Education & Training
Employee
Full Time
The Design Department at Rafik Hariri University is seeking highly qualified and motivated faculty members who are committed to innovative teaching for part-time positions. Prospective applicants must hold a Masters/M.F.A. degree in any Graphic Design field, and have interest and credentials for teaching core design courses. The Graphic Design program at RHU is a progressive and well-established program housed within the College of Arts & Sciences. The successful candidates are expected to exhibit passion for teaching, a firm commitment to student mentoring and learning, as well as innovative teaching skills.

Duties and responsibilities
Successful candidate will commit to:
Teaching core design courses at the undergraduate level, apply modern teaching methods and innovative instructional technologies, and explore new technological advancements and creative trends in the field of graphic design.
Participate in general faculty functions and departmental services and activities.

Educational and Special Requirements
The applicant must hold a MA or M.F.A degree in the following fields: Graphic Design, Visual Communication, Animation, Typography, Digital Media or any related field of Graphic Design. The applicant must have a good command of the English language and must show effective oral and written communication skills. Applicants must display a commitment to student learning; as well as maintain an effective working relationship with students, faculty, staff, and administrators. Desirable Qualifications:
Teaching experience in this discipline
Ability to incorporate technology into the classroom
Knowledge of current best practices and trends in Graphic Design
Advanced knowledge of digital media software applications such as Adobe Photoshop, Adobe Illustrator, Adobe InDesign, Adobe XD, Adobe Premiere, Adobe Dimension, Adobe After Effects, Adobe Animate, Adobe Dreamweaver.

Apply Now