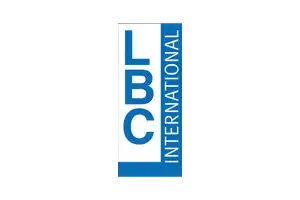 Motion Graphic Designer
Zone Jaune - Rue 4 bis
Adma, Kesrouane
Art, Creative & Design
Employee
Full Time
COMPANY OVERVIEW
The Lebanese Broadcasting Corporation International, widely known as LBCI, is the first private television station in Lebanon. LBCI was founded in 1992 by acquiring the assets, liabilities and logo of LBC, an entity founded in 1985 during the Lebanese Civil War. LBCI went global in 1996 when it launched LBC EUROPE covering the Arab World and Europe, LBC AMERICA in the American continent and LBC AUSTRALIA in Asia and Australia. It recently launched an entertainment channel in Lebanon, LB2.
JOB DESCRIPTION
Ability to take concepts and translate them into animated data graphs and visuals
Design and animate infographics for daily news reports and Videowall
Storyboard creation
Keep all graphic work, on-brand and within the LBCI style guide
Time management to thrive in a fast-paced environment
Work independently and in team settings and be able to handle multiple projects simultaneously

QUALIFICATIONS

Education: BA in Graphic Design and Animation or Computer Graphics Animation (CGA)
Experience: 2+ years of experience with motion graphic design and animation.
Skills & Knowledge: Proficiency with Adobe Creative Suite (primary focus: After Effects, Illustrator and Photoshop), Cinema 4d, 3ds max is a plus. Must demonstrate a proven ability of working creatively within style guidelines in fast-paced environment.
Apply Now