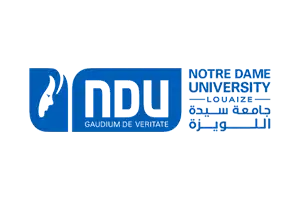 Professor in Actuarial Sciences
Zouk Mosbeh, Kesrouane
Education & Training
Contractor
Part Time
The Department of Mathematics and Statistics (DMS) at Notre Dame University- Louaize is accepting applications for full-time faculty positions in Actuarial Sciences starting October 2022.

Applicants should have a Master degree and/or a Doctoral degree in Actuarial Sciences at the start of the appointment. In addition, the preferred candidate should have demonstrated teaching experience through academic courses and research experience. Having professional certifications and/or passing some of the professional actuarial exams of international actuarial societies are a plus.

The competence of the applicant must be demonstrated by such factors as education, professional actuarial credentials and certifications, professional experience, ongoing communication skills. Collectively, the faculty must have the breadth and depth to cover all circular areas of the program.

The successful applicant is expected to teach at the undergraduate and/or graduate levels, engage in research, and participate in service activities in the department, faculty of natural and applied sciences and the university.

Apply Now