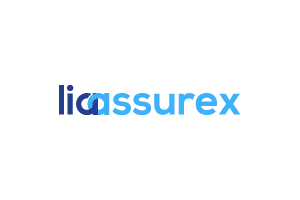 Technical Project Manager
Patriarch Hoayeck , Bab Idriss, LIA Assurex Building
Down Town, Beirut
Project & Program Management
Employee
Full Time
Looking for a rewarding career? Take a closer look at LIA Assurex. Who are we? We recently strategized a newfound alliance. We combined the longstanding experience and the consolidated presence that LIA Insurance and Assurex have established separately over the years. The result is a new dynamic insurance model that offers an improved set of solutions guiding individuals and businesses alike in their search to protect what matters to them most. Today, as two of the most dependable leaders in the local insurance market, we form a single progressive culture. With the esteemed expertise of our shareholders – Sanlam Group and Saradar Insurance Holding formed by Fattal Group & Saradar Group – we promise to continue securing lives as you plan for what's ahead.
LIA Assurex will give you the opportunity to join a company undergoing rapid expansion, providing you with an environment to grow and build a career based on excellence. We imagined a world where two rich histories collide. Now, we are building that world based on the following shared values:
Innovation
Care
Integrity
Growth
Customer centricity
As a Technical Project Manager, you will be responsible for managing the implementation of the overall strategy and maintain a well-structured project plan, resource allocation and project implementation. Your main project will be in conducting the Core System implementation and leading the team to a stable and successful status.
You will need to demonstrate and develop your capabilities in the following areas:
Ability to work in a Dynamic environment with challenging deadlines and achievements
Drive the technical sides of the project management activities through ongoing communication in order to ensure that the projects cycles are completed and meet agreed project parameters (cost budget, timelines, scope and quality), standards, and objectives.
Support the execution of projects with a focus on communication, conflict management, risk mitigation, and resolution at all times by providing expertise, enabling teamwork, and aligning processes.
Advise project sponsors and teams on the best use of project management disciplines, tools, and approaches in order to ensure a fast-paced proactive environment.
Ensure alignment and focused implementation of strategic initiatives through the development and adherence of project plans, the gathering and generation of relevant data, driving analyses, and the development of actionable recommendations.
Plan and structure the activities of ongoing and upcoming technical projects at LIA Assurex in order to achieve the strategic objectives for the year.
My Skills
Bachelor's degree in Information Technology, Computer Science, or any other related field
10+ years of relevant experience, preferably in insurance
Knowledge and proven experience in core system implementation including system architecture, data cleansing, pre/post-migration tasks, and quality assurance role
Experience in digital transformation, mobile application, and website
IT Architecture and Technical knowledge including IT Security
PMP Certification and Agile certification is a plus
Interpersonal skills
Report Analysis skills
Analytical and problem solving skills
Conceptual and Design Thinking
Communication and Presentation Skills
Apply Now